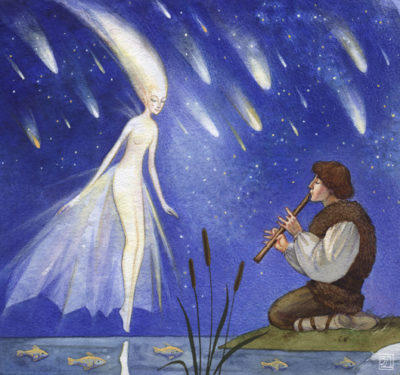 Welcome to my new blog!:-) I'm really happy I can finally share my web pages with you, including my brand new website, and that is the main reason I moved from Blogger to WP…I wanted to have it all nicely organized.  Luckily I had an option to simply import all my posts, comments and links from Blogger.  It'll probably take some time to get adjusted to the new blogging environment though…;-) Also, visitors will be able to comment without having to register with WP.
This is an illustration of a fairytale by Grozdana Olujic about a star who came down to Earth because she fell in love with a shepherd. I thought she'd be a nice image to start with…:)
Hope to see you all soon!